Euro as a log on the leg for Central Europe
EU Commissioner Juncker urges that other countries introduce the euro, especially in Eastern Europe.
But is this a wise idea? Economists specialized in the region have some objections.
---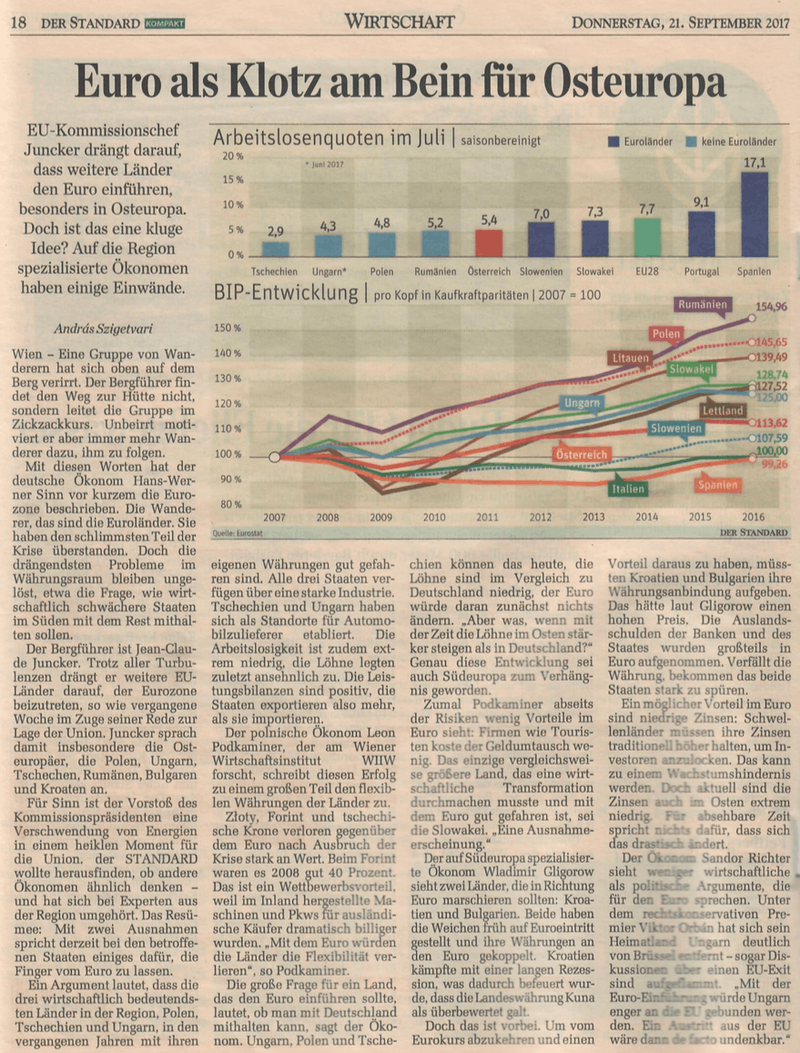 Vienna - A group of hikers has strayed up on the mountain. The guide does not find the way to the hut, but guides the group in a zigzag course. Undeterred, however, he motivates more and more hikers to follow him.
With these words, the German economist Hans-Werner Sinn recently described the Eurozone. The hikers are the Euro countries. They have survived the worst part of the crisis. But the most pressing problems in the currency area remain unresolved, such as the question of how economically weaker states in the South should keep up with the rest.
The climber is Jean-Claude Juncker. Despite all the turmoil, he urges other EU countries to join the Eurozone, as last week in his speech on the situation of the Union. Juncker thus addressed the Eastern Europeans, the Poles, Hungary, Czechs, Romanians, Bulgarians and Croats.
For Sinn, the Commission's initiative is a waste of energy at a delicate moment for the Union. the STANDARD wanted to find out whether other economists think the same way - and has listened to experts from the region. The résumé: With two exceptions, the countries concerned are currently talking a lot to keep their fingers off the euro.