Dubai is now a very popular place for investors because it is a tourist destination that sees people flying in daily to buy products and visit tourist sites. Many individuals come in regularly and tend to purchase a property instead of spending so much on rentals.
It is now relatively easy to invest in Dubai real estate because the laws are opened to foreigners and the young market will yield a high return for you at the long run. When you're trying to invest in Dubai especially as a foreigner, it is important to seek the advice of a real estate agent to help in negotiation and with the laws associated to real estate.
Before investing in anything, it is important to do your own research, search for vacant lands for sale, view it and make the necessary enquiries. As a young investor, Dubai is the best place to invest-in because the prices of properties are relatively lower than other countries even though the real estate market is becoming popular and prices are increasing, over 200 nationalities are investing in Dubai as at June 2017 because of the affordability and accessibility to properties.
(2) Stable source of income
When you get the necessary document required to purchase a land for sale, you can start building and this investment can be an additional source of income for you plus it is stable and cannot go extinct even though it may fluctuate. Property values will never fall to zero unlike shares and hedge funds because you will always get someone to rent the place.
(3) Dubai is a tax-free city
In case you're still wondering why you should invest in Dubai real estate, Dubai is a tax-free city so there is no income or capital gain tax which makes it really attractive for people from all around the world to invest in their real estate and enjoy the process unlike other places.
(4) Dubai banks lend for investment
Dubai banks are opened to the real estate investment and are giving out mortgage acquisitions to make it easier for investors to purchase order financing for a short-term and pay upfront, the finance purchases has increased significantly since 2009.
Dubai is a nice place to live in, full of ultra-modern facilities and the crime rate is extremely low making it one of the safest Middle Eastern countries. This makes the place appealing enough to put your money in and purchase properties because you know it is secured which will make the risk of anything that might show up to ruin your business less.
(6) Different tenants
This might be a disadvantage because you will always have to respond and relate with different people which might not be convenient but it is also an advantage because you can never run at a loss. It is possible to have the same tenants for years especially those that want to live in Dubai permanently and work there but there are also tourists that will be there for a short period and will want to rent. There will be various people coming around to rent your property because Dubai is a beautiful place to see making it the best place to invest in real estate.
Author: Ms. Rachel Stinson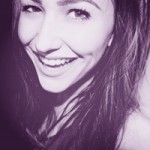 About The Author
Rachel Stinson has always had a knack for writing, analytics, food, fashion, and places. Blogging has combined all four for her with an added bonus of enthusiastic audiences. She expertly analyzes real estates, restaurants and dignam with respect to pricing and people involved and can express her opinions in an unhesitant, engaging manner for all matters.